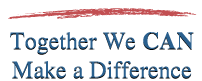 Please help us reach our $750,000 Goal.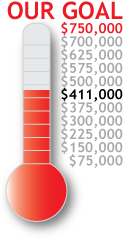 Mission Statement
Emma's Foundation for Canine Cancer will work to heighten canine cancer awareness, provide resources and to provide financial funding to pet owners who do not have the financial ability to pay for the canine cancer treatment of their beloved pet. Our focus is on sparing or prolonging the life of our canine friends, by assisting with financial support.
Its unfortunate yet comforting that something like cancer can bring people together to do such wonderful things….
Tina Hatin
Emma's Foundation is a non-profit organization whose Articles of Incorporation were filed with the state of VT on September 21st 2010, we received our official notice of our 501c3 status with the IRS on February 1, 2011. Our federal tax exempt number is 27-3588308.