Ways You Can Help
Monetary Donations
Donations to EFFCC will help us to provide financial assistance for people who have a dog with cancer but cannot afford treatment costs.
Please make a tax-deductible donation to EFFCC, Inc., Your donations go directly to veterinarians who provide care for dogs with cancer whose families cannot afford treatment.



Or if you prefer, you can mail a check to:
VERMONT
Emma's Foundation
PO Box 1115
Milton, VT 05468
FLORIDA
Emma's Foundation
14851 State Rd 52, Unit 107-430, Ste 430
Hudson, FL 34669-4061
Volunteer
EFFCC needs volunteers who want to help dogs fight cancer. We want volunteers who are committed and will follow through on projects. If you have a little time to give and you love dogs, then please contact us!
Donations of In-Kind
EFFCC will also accept donations of In-kind, such as advertisement, dog food, items for auctions/raffles, and pet products.
Donar Bill of Rights
Click here to download the Donar Bill of Rights.
You can Show Your Support and Help Spread the Word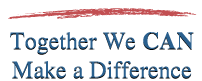 Please help us reach our $1,000,000 Goal.