Resources and Other Helpful Sites
Animal Hospitals & Vets
Peak Veterinary Referral Center – www.peakveterinaryreferral.com
Kendra Knapik, DVM, DACVIM (Oncology)
802-878-2022
Burlington Emergency Vet Services – bevsvt.com
200 Commerce Street
Williston, VT 05495
Vermont Veterinary Surgical Center – www.vtvetsurgery.com
Dr. Paul E Howard, DVM, MS
35 Clay Point Rd
Colchester, VT 05446
802-893-8333
Milton Veterinary Hospital, Inc – www.miltonvethospital.com
HVRS-Veterinary Referral Center – www.hvrs.com
Dr. Louis Phillippe de Lorimier
7415 Boulevard Taschereau
Brossard, Quebec J4Y 1A2
450-656-3660 x 2251
Cummings School of Veterinary Medicine at Tufts University – www.tuftsvets.org
Tufts VETS
525 South Street
Walpole, MA 82081
508-668-5454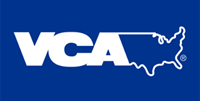 VCA Browns Amimal Hospital – www.vcahospitals.com/brown
8 Calkins Ct.
South Burlington, VT 05403
802-862-6471
New England Veterinary Oncologist Group – www.nevog.com
MA & NH areas
781-684-8688
Portland Veterinary Specialists – www.portlandvetspecialists.com
Portland, Maine
207-780-0271

Blue Pearl Veterinary Partners – www.bluepearlvet.com
Tampa location
813- 933-8944
Medical Resources
Pet Cancer Center – www.petcancercenter.org

Stymie Canine Cancer Foundation – The Stymie Canine Cancer Foundation is a 501(c)(3) Non-Profit foundation which raises funds for families in need of financial support for the cost of cancer treatment for their pet. Cancer is the #1 disease killing pets over the age of 10 years old.
Insurance
ASPCA Pet Insurance – www.ASPCApetinsurance.com
Embrace Pet Insurance – www.embracepetinsurance.com
Financing
Care Credit – www.carecredit.com
Financial Assistance
Ashley's Angel Fund – "Ashley's Angel Fund Inc. is a nonprofit organization providing monetary assistance for veterinary care to dog owners whose pet is facing a life-threatening condition. By providing financial assistance in time of critical need, Ashley's Angel Fund seeks to perpetuate the bond that exists between people and their pets." – North Carolina Residents Only
Brown Dog Foundation – "Offers pet owners in temporary financial crisis an alternative to euthanasia when their pet faces a treatable but life-threatening condition or illness in order to restore quality of life for pet and owner."
Dog and Cat Cancer Fund – "At the Dog & Cat Cancer Fund we help fight canine and feline cancer. We work directly with veterinarians to help underprivileged owners get treatment for cats and dogs suffering from cancer. We offer grants to help scientists conduct research into the next generation of life saving treatments."
Paws 4 A Cure – The mission of Paws 4 A Cure is to provide financial assistance for canine and feline owners who cannot afford veterinary care for their beloved furry family members otherwise. Paws 4 A Cure is a public, nonprofit organization recognized as tax-exempt under Internal Revenue Code section 501(c)(3). They do not receive any government funding. Paws 4 A Cure relies solely on the support and contributions of individuals who care about animals. Paws 4 A Cure is an all volunteer organization.
RedRover Relief – "The RedRover Relief program provides funding to Good Samaritans, animal rescuers and pet owners to help them care for animals in life-threatening situations."
Riedel & Cody Fund – "The Riedel & Cody Fund (RCF) offers grants and matching grants to families who cannot afford the cost of their pet's cancer care. Families who apply for grant funding must have a combined household income of less than $50,000 and must have a cancer diagnosis from a Board Certified Veterinary Oncologist." information provided by Georgia's Legacy
Sites Where You Can Raise Funds on Your Own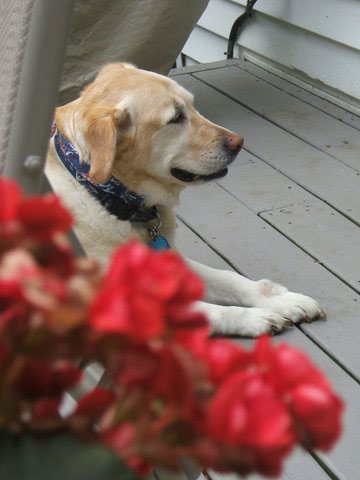 Natural Disaster Resources
Protect Your Pets From Natural Disasters – www.yourlocalsecurity.com/resources/protect-pets
Pet Disaster Preparedness for Renters & Homeowners: A Complete List – www.usinsuranceagents.com/pet-disaster-preparedness-renters-homeowners
Shop Our Supporters